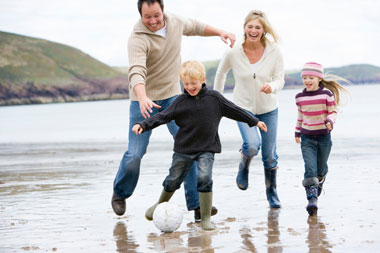 The Waveney Valley is a special place: beautiful landscapes, diverse in wildlife, rich in flora and fauna, and with a unique culture close to the coastline of the most easterly point of Great Britain.
At Wheatacre Hall Barns we care about the environment and long-term sustainability. We believe that it is important to act responsibly to preserve and maintain both the global and more immediate environment so that it can be enjoyed by future generations.

Preserving our beautiful environment in the Waveney Valley while, at the same time, running a business that encourages and welcomes visitors is a challenge and a responsibility.
What we do

As a family run business we care about our environment and long-term sustainability and aim to make Wheatacre Hall Barns as environmentally friendly as possible.

The farm is a member of the High Level Stewardship Scheme which aims to deliver significant environmental benefits in high priority areas. We have planted 100's of meters of new hedgerows and 100's of new trees. We have 6m margins around our arable fields, pollen and nectar mixed seeds have been drilled into strips across fields to encourage bee habitats, also wild bird mixes to help feed the birds in the colder months. Five ponds have been restored and new scrapes for wading birds have been cleared. All is accessible to our guests.
We are working towards using all environmentally friendly cleaning products that do not contain phosphate.
We ask our guests to help us by recycling newspapers, magazines, glass and cardboard using the wheelie bins provided. We also recycle or reuse many other items including printer cartridges, electronic equipment, linen and furniture.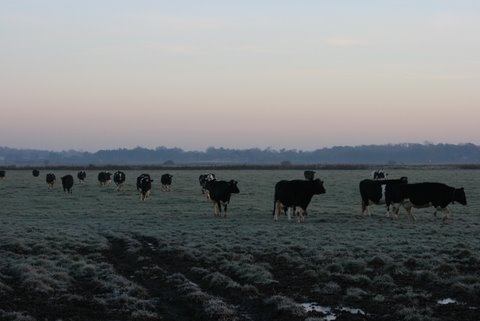 Water butts at our farmhouse harvest rainwater for use in the gardens.
All our barns have efficient, instant heat, combi boilers; radiators fitted with thermostats; double-glazing; and, low flush cisterns.
Low energy lighting has been installed wherever possible.
When purchasing we try to buy local. We have linked up with local Food Direct so that guests can have some of the best local produce delivered directly to their cottage.
Our information files in the barns and our website Attractions section have loads of local information on what to do, where to go and where to eat close to Wheatacre Hall Barns. Realistically, we cannot completely eliminate the need to travel by car for most of our guests but there are lots of ideas for "more or less" car free days and details of trains other public transport.
We are committed to continually improve our environmental efforts while at the same time as maintaining a high quality, countryside cottage holiday.
How you can help us

We hope that you will feel that you can help make Wheatacre Hall Barns environmentally friendly. 5 small steps that have a big impact are:
Say no to packaging you don't need. At Wheatacre Hall Barns we work hard to recycle all we can and you can help us by using the recycling system that we have in place.
Stay Local, Eat Local, Buy Local, See Local.
Buy food, souvenirs and gifts from local producers and artists. This also helps the local economy. Norfolk and Suffolk food produce is deservedly getting a great reputation so seek out farm shops, get local produce delivered to Wheatacre Hall Barns and try some quality pubs, restaurants and local food retailers in our area – please see our Attractions section of our website.
Reduce traffic
Walk, cycle or use public transport. Walking, cycling and riding are great ways of seeing the Waveney Valley without adding to traffic. Let the train take the strain and take a journey on one of Norfolk or Suffolk's branch lines. Try exploring close to Wheatacre Hall Barns, there are some fantastic places right on your doorstep. Please see our Attractions section.
Chill out – switch off!
You can see the stars at night in The Waveney Valley! Help us reduce light pollution and energy use by switching off lights and all those standby buttons when you don't need them. Help us reduce water consumption by using just the water you need e.g. please don't leave the tap running while you brush your teeth.
Follow the Countryside Code
The countryside code reminds us all to protect, respect and enjoy: look after plants and animals; take litter away; leave gates and property as you found them; and consider other people and users when in the countryside.
At Wheatacre Hall Barns we have been accredited with a Gold Award from Green Tourism Business scheme for further information please check out www.green-business.co.uk